An engine rumbles. A phone dials. The scene opens up to a rustic scene where an old mabati house on the foreground gives us the first glimpse of the action. As the camera dollies in, a makeshift ICU bed outside the house heightens our curiosity as an old lorry appears to be the source of power for the makeshift ICU bed. The camera reveals an innovating mix of the energy source, showing a truck battery, an old radio synonymous with Kenyan homes, what looks like a damaged smart phone, amongst other contraptions connected to an extension cable that seems to be holding together this delicate innovation.
These are the first few seconds of David Waronja's latest award-winning film Automedic, a five-minute pulsating story of a young man who goes against all odds to become a self-trained doctor, lab technician and nurse to his ailing sister Wambui. This is after Covid-19 has happened and he has been laid off work, and can't maintain the househelp, and has no funds to take his sister to the hospital. His medical adventures receive a baptism by fire when he runs out of fuel to power his innovation, and George (pronounced Joji), his nduthi guy, delivers the wrong type of fuel instead of petrol which leads to a nerve-wracking climax as the desperate young man takes time head on in a race to save his sister's life. The film, delivered in Kikuyu language and shot in a typical Kenyan homestead, strikes a chord with the regular Kenyan due to its common mwananchi feel, sharing what regular broke Kenyans go through.
The film has received over nine thousand views on YouTube since it was posted in July. It has gone on to receive rave reviews from the Kenyan film fraternity, with many marveling at the ingenuity of the entire movie being filmed in one clean shot, and on a mobile phone! Waronja, who is the writer, director, cinematographer and editor of the film, manages to capture the true Kenyan essence during this Covid-19 period where media reports show that majority of Kenyans fear going to hospital for fear of contracting the dreaded virus, preferring to self-treat at home. The economic challenges the youth are facing after being laid off from work also come into play as the lead character reveals he was laid off work, and had to fire the househelp too.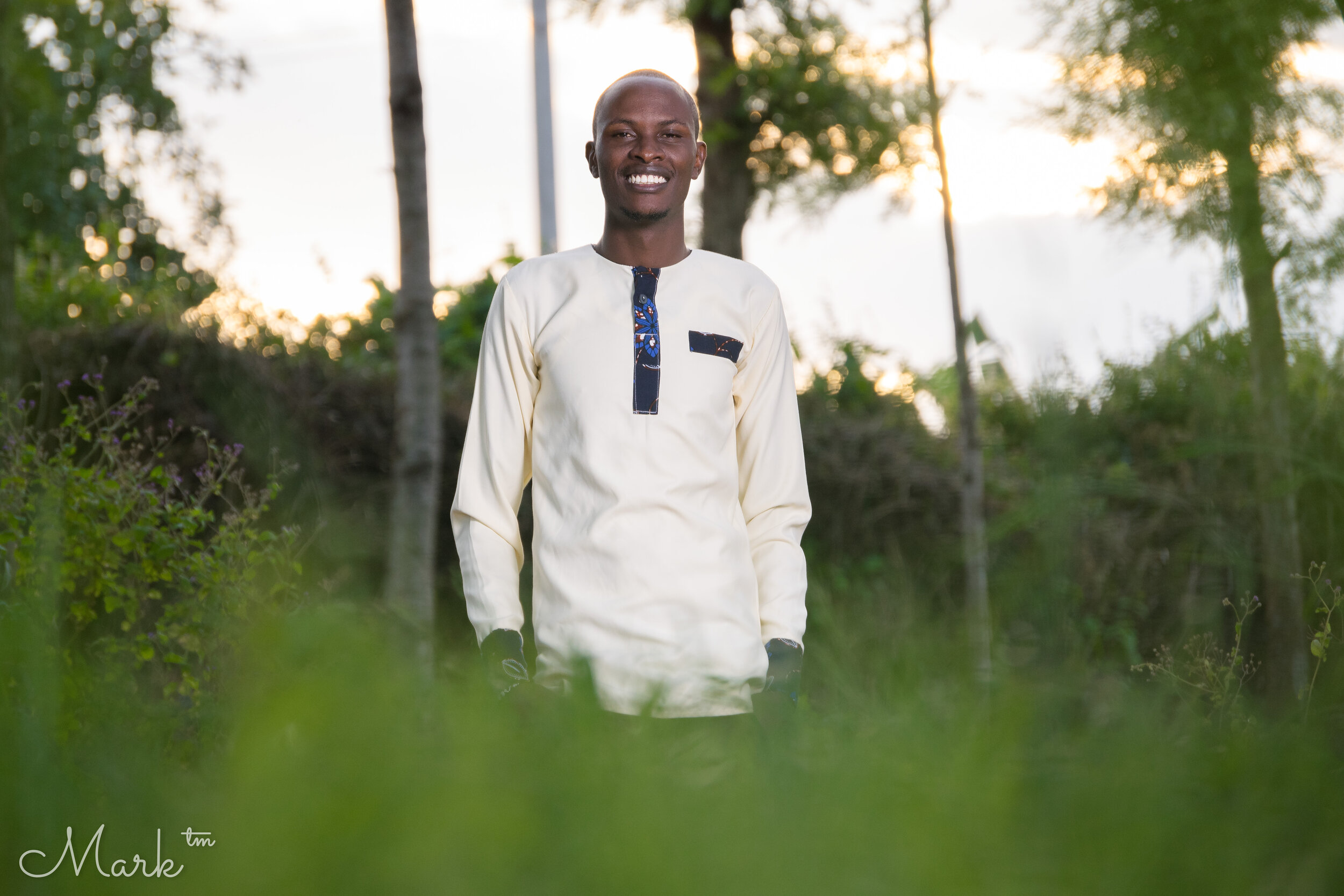 But as they say, every cloud has a silver lining. The young man has immersed himself in innovation books which have enabled him take care of the sister at home. On a larger scale, we have witnessed Kenyan youth at the forefront of proposing Covid-19 solutions, with university students developing ventilators, youth being the core innovators of creative jua kali handwashing solutions, and being engaged by manufacturing companies to produce masks and other personal protective equipment, as reported on both mainstream and social media. Automedic has managed to capture all these sentiments in a poignant yet eye-opening manner that prompts us to accept the new normal and start seeking solutions as opposed to complaining.
While awarding the winners, KFC CEO Mr. Tim Owase noted that: 'My Kenya My Story is within the Commission's commitment of growing Kenya's film industry, while focusing on application of affordable technology in storytelling.' The awards were done virtually and aired on NTV, where the Cabinet Secretary for ICT and Youth Affairs, Mr. Joe Mucheru was the Chief Guest, accompanied by the Chief Administrative Secretary Ms. Maureen Mbaka. The CS urged Kenyans to embrace storytelling using mobile devices to tell transformational Kenyan stories, while pledging the support of President Uhuru Kenyatta in promoting the film industry. All twenty shortlisted films are available on the KFC YouTube channel.